Send your emailing campaigns on our network
We can manage the routing of your marketing campaigns on our construction industry database, which includes more than 40,000 emails qualified by profession:
Architects
Interior designers
Quantity surveyors
Building services engineers
Builders
We also offer a database of contractors with more than 170.000 emails addresses.
Routing is done by our exclusive partners, and we guaranty the best quality of service:
Guaranty of deliverability for your communications
An email database permanently updated
The unsubscribe, complaints and reputation management
The mailing planning optimisation between our clients
Test and shaping content support
Please note that in order to comply with the regulation, the subject of the solicitation must be related to the profession of the person being solicited (Please read our article about GDPR to know more).
You just have to send us your HTML document (at least 72 hours before your campaign) and we manage everything (test, routing, tracking/statistics report…). The content and writing of your advert is at your choice, and we can assist on translation (additional cost may apply).
If you want a quotation, please do not hesitate to contact us by phone or through the contact form.
Why should you send Marketing emails ?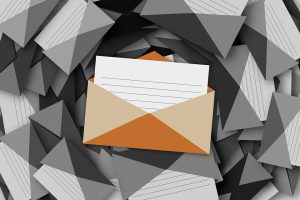 Emailings sent spontaneously by industrials are judged important by 36% of the building and construction industry (Archiliste Media survey, 2018). Today it is the easiest and cheapest solution to succeed your direct marketing campaigns.
We invite you to have a look on our Digital Marketing solution (multi-channel) to strengthen your presence, by publishing as an announcer in our websites and our newsletters.