Publish as an announcer in our website and our newsletter
We offer you to be present on our website www.archiliste.fr, on our pages of social networks, and in our monthly newsletter sent to more than 35,000 subscribers+.
Why this offer?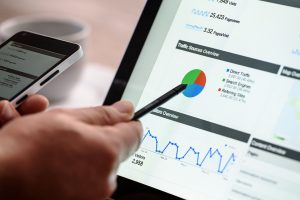 Today your website consultation is the first source of information for the construction and building industrials (Archiliste Media survey, 2018).
Our multi-channel offer will help you to improve your indexing by search engines, being easily found by your audience through organic search and reach more targeted and qualified traffic.
The web offer includes :
Referencing of your company on www.archiliste.fr (presentation of your company, name, logo activity, address, contact…) unlimited duration
4 different news in our News section (your logo will lead to your company editorial page)
Publishing your news in our newsletters  (4 releases)
Sharing your news on our social medias pages Facebook, Twitter, Google+ and linkedin
Displaying of your company name and news titles on our website home page during 1 month.
Your advertisement campaign includes: insert of logo, images, introducing of your company activity, news linked to your services or products.

The content and writing of your advert is at your choice, and we can assist on translation (additional cost may apply). You can integrate referring URL to your website pages, product pages… We handle the HTML conversion and the content integration on our website.
If you want a personalised quotation, please contact us through the contact form.